If you are thinking of buying new software, you know how important it is to make the right choice right from the beginning and how disastrous it can be when you choose the wrong solution. Hundreds of vendors will attempt to convince you to buy their product, primarily by using biased and misleading keywords. It is important that you don't fall for sales pitches and misleading information that can be sold to you by other vendors. This will ensure that you find the right software for your company's needs. But how do you start looking for the right solution for your business?
At Smart Software Advice, we streamline the process of choosing business software solutions by eliminating a bunch of inefficiencies. Our primary goal is to help you find the software solution that enables you to grow your business to the level your company needs and accelerates your business transformation.
Our experienced software consultants understand the pain and time that buying the wrong technology can cause, the biases involved, and the high risk that buying the wrong technology can cause. We want to help you find the best match solution that powers your business processes and accelerates your digital transformation.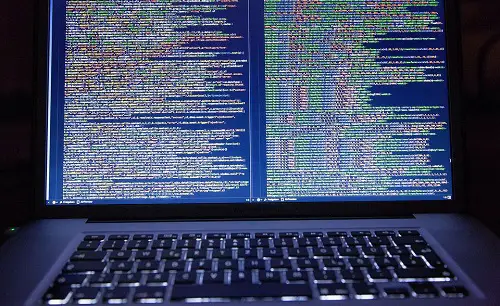 Here is our 7 Step Process for Buying Enterprise Software:
Make sure that you present a compelling business case for a new software product.
Clearly define the business requirements, technical requirements, selection criteria, pricing, ROI, and TCO.
Define and Rank Your Needs.
Explore All Available Options. Choose the Solution That Immediately Meets Your Business Needs.
Select the Vendors that Meet Your Requirements – You will want to work with the Vendors that meet your requirements to determine what solution would meet your business needs. 
Conduct Demos of the Software from Vendors You Shortlisted.
Choose the right software solution that meets your business needs.
Step 1 – Create a Business Case for the Software Solution
The first step to finding an ideal software solution for your SME is understanding your organization's needs and goals. Start by defining the problem you are trying to solve. Find out what everyday problems you face with the people you are trying to help. What problems are they stuck with? What are they struggling with? 
Identify what people in your organization are stuck with or what they can't do. What are your goals for your company? What are other people doing as a workaround?
What you learn from answering these questions will give you a checklist that will enable you to ensure that the software vendor you select is effective. Collaborate with the right people to gather the requirements you need to make a good decision.
Also, educate yourself and your team on the right software for your organization. Sometimes people don't know what they want, and our team helps them understand what they really need. And if you already have some software in place, find out where it's weak and what changes you can make to make it better.
Outline your Organization's Goals and Initiatives
It's important to outline what you are trying to accomplish and when you will achieve them through the purchase of a new software product. The goals should be SMART (specific, measurable, achievable, realistic, and time-bound) to help you achieve them.
Step 2 – Clearly State Requirements and Selection Criteria for a Software Solution
It will be easy to determine what requirements you must have to help you quickly disqualify potential software vendors without going too far down the rabbit hole. It will help you quickly disqualify the wrong vendors and have an easier time deciding on the right vendor. Understanding and aligning with your stakeholders will help you identify challenges you may face when selecting a new software solution. What are the 'blockers' that will prevent you from implementing the software you are looking for? 
Technical Requirements
Some organizations have very specific needs that they are not aware of yet. You should always use requirements that are specific to your business. It is extremely important that your requirements are always based on your specific business needs. If they don't address a need that your business has, then they shouldn't be a requirement. 
Cloud-based or Hosted Software
Decide whether you want a SaaS or traditional on-premises software. Hosted technology solutions require more thorough integration. This can be done in-house, consuming more time from IT resources. Cloud-based software is a little more straightforward as it can be hosted on the web, allowing you to access the platform immediately, and it may be more secure than hosted software.
User and Administration Requirements
What type of user management do you require? Will users need to register themselves to use the system, or will you need to have an administrator do this for you? It depends on how many people will be using the solution. Look for features that allow you to upload CSV files and other data types easily so that you won't need to spend time and money paying for data entry staff. 
If you have a high turnover rate, you may need a system that will reduce the number of administrators you need to manage. If you have many users or admins working on the platform, you will need to choose a solution that enables you to collectively manage all of your users and accounts. 
Analytics and Reporting Capabilities
What kind of analytics and reporting do you require? If reporting is required, should it be easily configurable? How do you plan to measure the performance of your initiatives? Whenever you measure progress against defined goals, make sure that the metric you set is actually measuring your progress towards achieving those goals. Should your data be exportable? It is important that you determine who will review your data and what kind of reports you need. Do you have a dedicated IT resource that supports the system? You might want to include them in the evaluation process.
Technical and User Support
What type of technical support do you need? Define what you need and how to access it, ideally before you have a shortlist of vendors. You want to make sure your users have a great experience and that you can get the help they need when they need it. If you have narrowed down your list of potential vendors to a shortlist, it is important that you contact their support team to check that the help they provide will be able to meet your needs.
Security Features
What security features does the software come with? Are there geographical concerns with regards to where your data is stored? Having all users authenticated to the system will allow you to identify who is who and who can see what.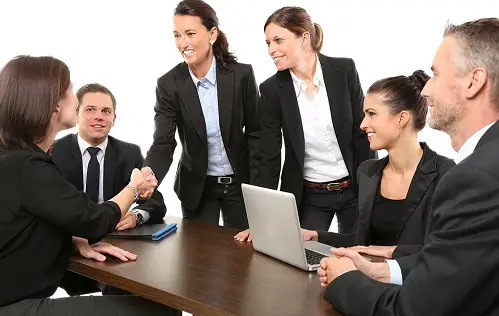 Ease of Integration
What other technical infrastructure will you require to integrate with the new software? What kind of user experience do you want your users to have? If you have a lot of users, you may want to consider providing a great user experience for them. If you don't think your end users are technically savvy, you may need to consider this as a technical requirement. Also, check if your company will be able to retrieve, export, and transfer data easily from one system to another.
Pricing and Support
Choose software that is reasonably priced and offers the most cost effective solution for your organization. You should also consider the return on investment (ROI) versus the total cost of ownership (TCO).
ROI (Return on investment) measures the amount you will pay upfront and recurring costs and benefits you will receive if you invest for a longer time in a product or service. For example, over a period of time – like, three or five years. In the long run, you might want to invest between three and five years in your new platform. 
Total Cost of Ownership includes the cost of buying the software or purchasing a product, as well as the cost of maintaining that system over a long period of time. We recommend doing a Total Cost of Ownership (Total Cost of Ownership) analysis to help you determine the value of a particular product or system. A lower total cost of ownership will allow your organization to have a higher value for a longer period of time.
Step 3 – Define and Rank Your Needs
Filter software vendors by the features that you want them to offer. Sometimes it may seem like there is an endless collection of software products out there to choose from. If you have certain requirements, filtering software vendors by what you require will allow you to narrow down your options. It is essential to thoroughly assess your business objectives and goals, along with the above mentioned blockers and technical requirements. This allows you to effectively create your requirements list together with your team. 
Collaborating with the right stakeholders to determine your requirements will help you achieve your goals. The more the stakeholders participate, the easier it will be to implement your new software, and the higher the adoption rates of your users will be because users feel involved in the decision-making process. 
Listen to their requirements, and compare them to your business goals and objectives. Then rank them on the basis of how well they meet your requirements. It's easy to manage this process using spreadsheets and meetings. If you spend the time to collaborate with your stakeholders to gather and rank requirements, the software will be purchased with a higher user adoption rate. 
Remember, it's how your stakeholders adopt your solution that will determine the success of your project. So, don't skip this step. Ensure that the right people are involved in the project. You can save weeks by using vendor selection tools to streamline the process and save time. This will save you time and money in the long run because you won't have to sacrifice any due diligence.
Step 4 – Compare and Research All Available Options
Stay in control of your software buying process by prioritizing those important features that you should have. Once you've defined and ranked the requirements and features that you need, with the input of your stakeholders, it's time to start exploring the endless software options that exist. 
At this point, it's important to take note of your own blockers and impartially narrow down the vendors you want to try. When searching for vendors to provide the software you need, you may search for things like best LMS or top 10 ERP systems. If you are searching for the best solution, search for something like Best CRM system or Best ERP system because you are probably getting results that do not match your needs. 
It's better to start with what you will need. Try using some of your must-haves in your search to narrow down the options. Find the best vendors for your requirements by filtering the results according to the features and requirements you need the most. If you skip this step, you will be sold to very talented salespeople from companies who are not really suited to your business. It's tough to get out of these situations, and your valuable time may be wasted.
Your project manager can create a detailed plan and budget for the project and a detailed RFP (request for proposals). It's then time to send out requests to all the vendors you think will be interested in helping you with the project. 
Beware of the typical RFP mistakes that are made by too many buyers, such as:
RFPs fail to be detailed with enough information to convince suppliers to do the work.
Find it difficult to get stakeholder buy-in.
Failing to fully describe the scope and deliverables of the software project.
Having very specific needs that you're not aware of yet.
Waterfall and rigid integration requirements.
When you are happy with the RFP, distribute it to as many vendors as you can logistically allow. You will see the response to your RFP, and you will be able to see if it is meeting your needs. Gather the information and compare it against your requirements, and then contact those vendors directly to obtain information about their capabilities. Allow for some flexibility, as you may find out what other requirements you are missing or what other blockers you are facing based on the responses you get from the vendors. 
If you're finding it difficult to craft a comprehensive RFP, it's best to hire a consultant for this stage or seek free guidance from our software experts. That way, you can avoid the RFP process. Our expert help can help you fully understand your requirements and find the best technology solution for your business.
It's also important to explore the market by reading reviews from other buyers who have used similar software for similar projects. However, it's wise to remember that because vendors are paying to be a part of this marketplace, the recommendations you see are often biased. Fortunately for you, Smart Software Advice is here to shed light on any grey areas in your buying journey at no cost to you.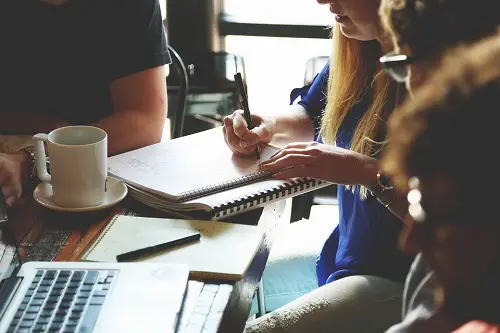 Step 5 – Shortlist Vendors Who Meet Your Requirements
After generating a long list of vendors, you can now narrow the vendors down to a short list of suitable solutions. It's very useful to gather as many vendors as possible and choose the ones that best meet your requirements. We recommend looking at their demos and selecting the best ones. You may also want to narrow down vendors based on vendors' previous demos or other market research.
There will be plenty of internal arguments about which vendors should be considered, so focus the conversations on vendors who are highly ranked and who are a good match for your unique business needs. It's a good idea to explore other products that vendors are offering that are not on your initial list, but that could make your selection process more effective. 
Here are some tips for evaluating business software vendors:
Look at the vendor's website to ensure that they list all the features you specified in your requirements.
Dig into the details of the vendor. How long have you been in the industry? What other customers have they worked with? Have they won any awards? Are they always getting bad press?
Ask for a good use case to help you define, explain, and organize your requirements. You will need to show examples of how the vendor's solution might interact with users and other systems in your chosen environment and then test those interactions against your desired outcome.
What other companies have they worked with?
How often do they keep their systems up-to-date? 
If a vendor meets your requirements, will they send you emails regarding a trial of their product? It is also important to know what the actual cost of your selected vendor solution is. Are there any hidden costs that will impact the quality of the end solution? There may be hidden fees for users who surpass a certain user-specific threshold.
Step 6 – Request Demos from the Top 3 Software Vendors
When you are able to shortlist 3-5 vendors who meet your goals, it's best practice to organize demonstrations to show how they can deliver what you need. But unfortunately, this is often where many evaluations go wrong, as vendors try to persuade you to choose one or the other solution. It is important to keep open to potential new ideas from vendors, but always keep in mind your own business needs. 
Do not allow vendors to try to convince you to buy what is more aligned with their product offerings than what you actually need. Demonstrating the products that you are considering is the most critical step in the small business software selection process. So, in order to avoid going swaying off the track, prepare effectively for the product demos.
Business Software Demo Checklist
 Before scheduling your demo, gather as much relevant information as you can. If possible, have all relevant teams prepared to participate in the demo. Check how the solution will look when it's first introduced to the business and plan out the questions that will follow. Here is a checklist for your software demo:
What can you expect from the demonstration?
Why this vendor has been shortlisted 
What each stakeholder will be responsible for evaluating during the evaluation process. 
Keep the list of people who are invited to the demos as short as possible.
Ensure that the demonstration is as realistic as possible by providing vendors with real-life examples of problems you would like the vendor to solve relating to data or workflow issues. Just like you can change the scope of your RFx questionnaire to include the data you are looking for, the details of your software demo may change. 
Demos should involve a simple walkthrough with a sales engineer and a full-blown POC (private demo) with all stakeholders involved. Instead of jumping into a significant demo, enlist the vendors to see if their technology solution will work for you. Ask these vendors to present their proposed solutions to you. Demos can take place in 3 different ways.
Key Stakeholder Demo – everyone who will need to see the solution implemented.
Demo for business users.
Demo for procurement team and project manager 
This will enable you to verify that the solution meets your requirements. After the demo, confirm that you want to move on to the next stage of the relationship with the vendor. If the solution meets the project's requirements, address any blockages, and support the project stakeholders. Finally, schedule a meeting with your team to discuss and raise any concerns they have about the software solution.
Step 7 – Select the Right Software to Meet Your Business Needs
When deciding on a vendor, it is imperative that you do your due diligence in ensuring that you are choosing a product that meets your organization's requirements and goals and that you get plenty of input from different stakeholders. 
After you have talked to some vendors and explored the proposed technology solutions they are proposing, it's time to narrow down the shortlist to a set of finalists. If you have chosen a final vendor, it is important that you look back at what you have been asking the vendors throughout the process to ensure that they have been asking the right questions.
Checklist for the Final Demo
If all the vendors have agreed to demo their solutions, then it is time to decide which vendors are the finalists. Do the demos demonstrate that the product meets the needs of each stakeholder and user? If so, were there any issues with the solution, such as bugs, missing requirements, or technical specifications that had to be rewritten or fixed?
Is the IT department satisfied with the vendor? Will the vendor work well with your project team? You may have some questions about whether a vendor will work well with your project team. What is the estimated cost of the solution, and was the price indicated in the demo an accurate representation of what the cost would be?
After you have reviewed the demos and financials of the finalists, it's time to make a final decision. Sometimes you may need to bring in a consultant to help you make the final decision, and that's where our team at Smart Software Advice comes in. 
When considering buying software for your business, consider the business needs of your organization. If it is important that the right stakeholders are involved, take the time to write down solid requirements. This will help you select the right product.
Overall, choosing the right software can be a long process, filled with people who have a bias. You will need to spend a lot of time and money to understand what your organization needs at the beginning of the project, and you should be the one leading the project to implement those needs. Be ready to invest the time and resources required to get the necessary work done to the best of your team's ability. 
Technology evaluation support from Smart Software Advice can make your work a lot easier. We bring in tools to help you identify the best products and help you save money in the long run by speeding up the process of selecting the best software. 
Our ultimate goal is to help you with the difficult part of the small business software evaluation process, which results in less time spent on assessing the solution and better results in terms of user acceptance and satisfaction. 
So, if you're ready to make strategic decisions about your software solution, get in touch with us for free expert guidance!