Software engineers and solutions engineers develop and maintain software solutions. However, the two professions have some differences and similarities in terms of educational requirements, duties, and even skills. Therefore, if you're interested in pursuing a career in software engineering, you must have an in-depth understanding of the entire career so you can make an informed decision in defining your career path.
Is a solutions engineer the same as a software engineer?
Solutions engineers in the field of software engineering are responsible for designing and executing technical solutions to business problems. These engineers also work with sales teams to identify specific customer requirements and then design and build a solution that solves those problems.
They assist the sales team by performing demonstrations and making presentations to demonstrate the capabilities of a new product. Solutions engineers work with customers after the sales team has sold a product to help them set up their systems and to make sure that the products and services provided are working properly. In certain cases, solutions engineers are also responsible for developing and nourishing the company's product line.
On the other hand, software engineers develop, test, and maintain software applications. They create software solutions that are high-tech and innovative. Software engineers troubleshoot and debug software programs to ensure that they work correctly. They may also be required to train users on how to use new software applications. A bachelor's degree is required for anyone pursuing a software engineering career.
Differences and Similarities Between Software Engineers and Solutions Engineers
Let's now look at how these two professions compare:
Skills
Both experts use specialized skills to perform their duties. Software engineers or developers develop code for new applications or improve existing ones. Solutions engineers integrate software products with other systems in a company's organization.
They both need to have strong skills to analyze and solve problems. They must also have strong analytical skills and be able to work both in an isolated team and as part of a larger team. Solution engineers need better communication skills than software engineers because they often interact with clients to determine what their needs are and how their products will meet those needs.
Software developers or engineers need to be skilled in programming languages and be able to execute complex code. They need to use various development tools, such as IDEs and version control systems, to perform their duties. Solution engineers don't necessarily need to know how to code, but they should be familiar with several different software products and how they interact.
Job Duties
Solutions engineers in the information technology sector generally have more duties and responsibilities than their counterparts in software engineering. The solutions engineers are often tasked with managing teams of lower-level software engineers and fellow solutions engineers. They also oversee the creation of solutions that address larger issues that affect customers. For instance, solutions engineers may work with other employees to provide customer support by implementing a new payment system.
In contrast, software engineers manage their departments and work closely with other employees to ensure that their work is done in a timely fashion. They perform coding or debugging activities to help them complete their projects on time. Software engineers also work closely with other employees in their departments, such as software developers or designers.
Work Environment
Solutions engineers are experts that work in a variety of different industries. For instance, they can work for companies that offer IT services to other companies and organizations. Because of this, they work mostly from home and may also take trips to meet clients or colleagues in person. The engineers can work full-time during regular business hours, although some have more flexible schedules when they travel to new locations.
On the other hand, software developers work in offices at software companies or for larger corporations. However, some of these engineers can also work from home, especially if they work for a team that works remotely. This also means that the software engineers have access to the tools they need to work full-time during the week or even work more intermittently as freelancers when they are working on specific projects.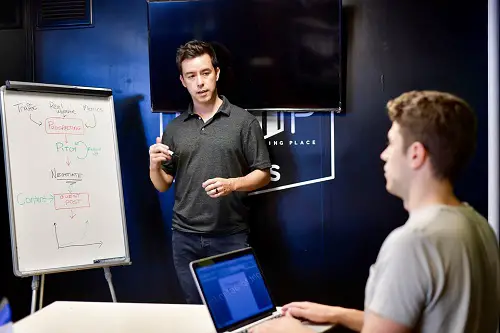 Job Requirements
Both engineers need a bachelor's degree in computer science or other related fields. While some companies prefer employees with a master's degree, it is not required for entry-range positions. The engineers need to pursue training programs that teach them how to use various software engineering tools and techniques through the Association for Computing Machinery (ACM) or the Institute of Electrical and Electronics Engineers (IEEE) Computer Society. These training organizations provide specialized programs that teach the clusters of engineers in coding how to use software engineering tools and techniques.
Salary
The salary for a solutions engineer is approximately $110 000, while the salary for a software engineer is around $115 000 annually. Both pays depend on the type of organization each of the two professionals is working for, their experience levels, and their location.
Is Solution Engineer A Good Role?
Solutions engineers can make very good money. Furthermore, the need for these professionals in a wide range of industries is also very high. Solution engineers play an integral role in many companies because they help customers to feel happy and satisfied with the services that they receive. 
Becoming a solution engineer is a great career. You can earn up to $150k per year. Solution engineers are very important because they play an important role in creating a positive customer experience for many companies. In most cases, solutions engineers are required to have a bachelor's degree and a few years of relevant experience to qualify for a well-paying job opportunity.
Solution engineers are needed as much as sales representatives because as the technology improves, so does the need for solution engineers. This makes this a great career option. Many pre-sale specialists have been solution engineers for a long time, becoming renowned gurus in their field or achieving a leadership position in their field. 
The engineer's primary duty is to solve customers' problems by working with a salesperson to understand what they are looking to achieve. Then, the engineer creates a unique solution prototype that demonstrates value and benefits to their decision-makers.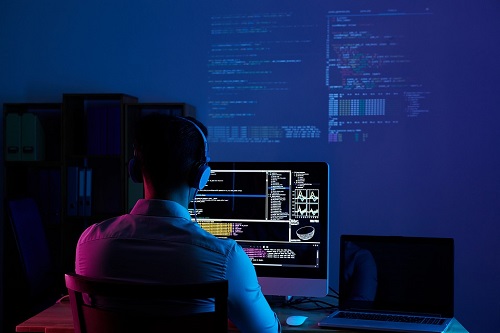 Is a Solution Engineer A Developer?
Solutions engineers provide solutions to network problems. This is a very technically involved role and often requires working as a software developer to ensure that all features are developed successfully. As a solutions engineer, you'll work as part of a team that supports both the software offering, which is developing the right product, and meeting the customers' specific needs. 
You often spend your time working in front of a computer, trying to find solutions to problems that people present. You should be a good thinker who can think clearly and understand the limitations of the software solutions your company develops to be a successful candidate for this position.
You must have a bachelor's degree in either computer science to qualify for the solutions engineer position in software engineering. Prior work experience as an IT professional is highly preferable but only sometimes required if you have the skills. You may have certain certifications to show that you have mastered the latest technologies. Some companies require that you hold technical and leadership positions with companies that have developed the latest technologies.
In other words, you should also be able to keep up with the most current computer and software technology to succeed in your career since these technologies can and do vary widely. If you are working as part of a team, you must have good communication skills – both in writing and in person. Depending on your organization's size and geographical spread, you might also be required to travel to do on-location work.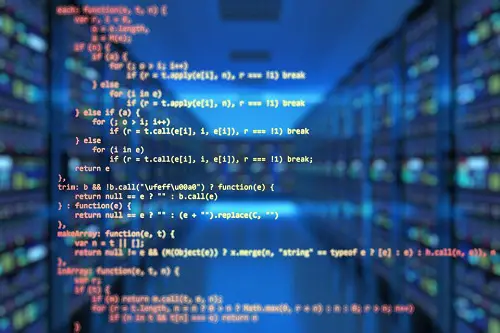 Is Software Engineer A Good Role?
With nearly 300,000 new jobs in the tech sector expected to be created within this decade, software engineers are in high demand. It is extremely difficult to find a job as a software engineer, but that's changing rapidly. Software engineers get an average salary of $115,000, which is well above the national average.
Is a Software Engineer A Developer?
Software engineers apply different engineering principles in IT to the software development process. Software engineers analyze and modify the software to meet user needs. They design, build and test applications using different software programming languages to meet user needs. Software engineers manage the many software systems that form the backbone of an organization. 
They develop a lot of software solutions that drive the business. There may be several different roles within software engineering, but the main two are Systems Software Developers and Applications Software Developers. Software developers are also often specialized in specific areas such as databases, cloud computing, or even operating systems such as Android and iOS.
The job description of a software engineer, who may also double up as a software developer, is decided based on the skills that the person is required to have. Anyone who wants to become a software engineer should have a bachelor's degree in computer science or some other related field. Qualified candidates ought to have experience in using computers and developing software systems and applications, such as Java and C++.
Conclusion
If you are looking to join an IT team as a solutions engineer or software engineer, the required skills will vary. Still, employers are always looking for individuals who can provide a solution to a specific problem using IT. Therefore, soft skills such as adaptability, good problem-solving skills, strong analysis skills, a willingness to learn, collaboration, and good communication skills are necessary.